7 November 2022
Safety requirements for childcare in the Netherlands
In the Netherlands, many parents take their children to daycare. They trust the pedagogical staff and childcare organization that their child is safe there. For this, the childcare must meet all kinds of strict requirements. In this article you can read briefly what these requirements are. It is important to note that there are sometimes exceptions to the general requirements.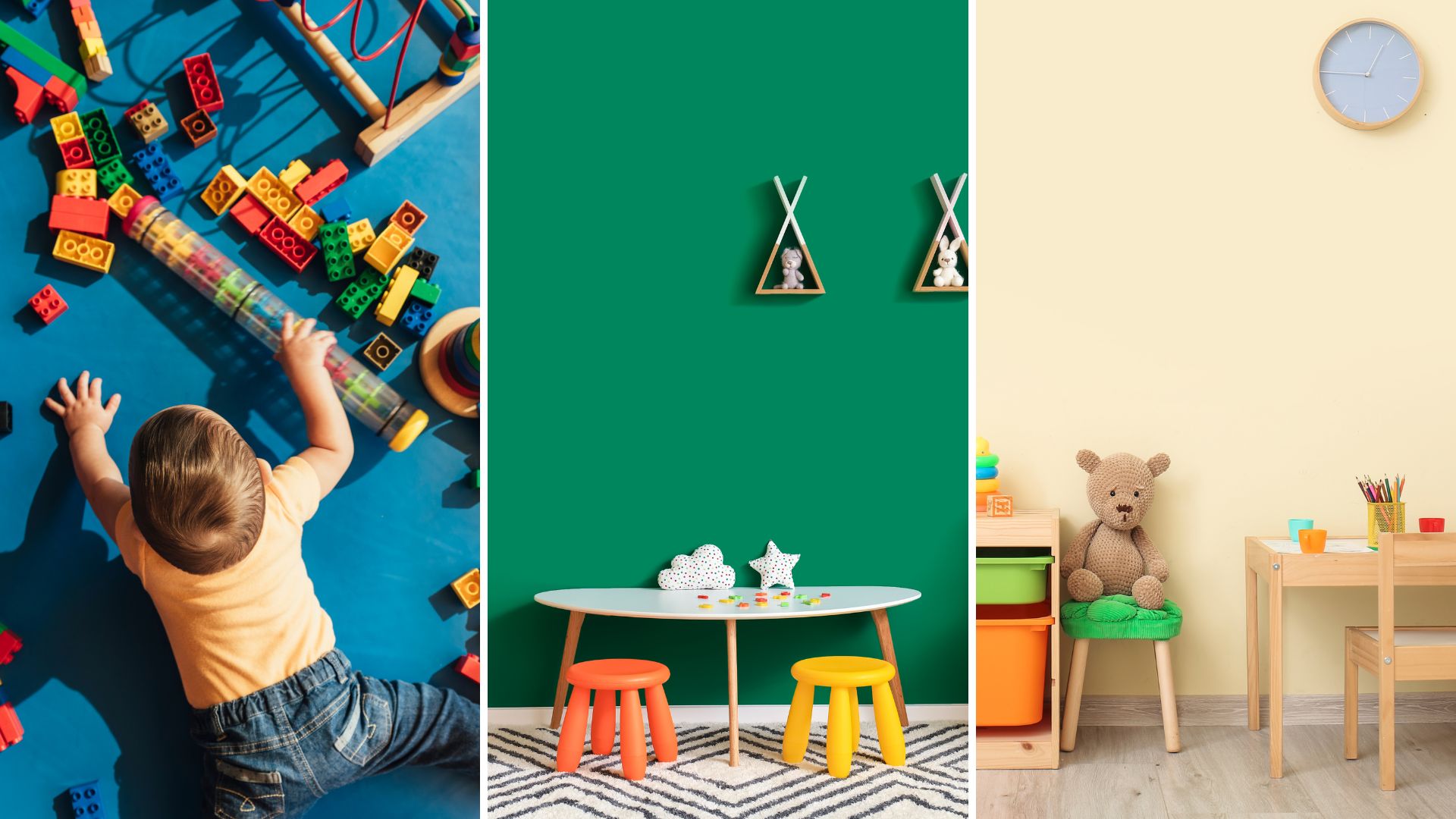 Safety of the building
Nurseries and after-school care facilities should provide appropriately designed areas for children to play and rest safely. The Building Decree 2012 contains the points that must be met in childcare. This concerns nurseries, playgroups, after-school care and 24-hour care. The most specific requirements apply to childcare facilities where children also sleep and to locations for children under 4 years of age. In emergency situations, these children are unable to protect themselves sufficiently.
New construction must comply with the Building Decree 2012. Some less strict requirements apply to existing construction and renovated buildings. Existing buildings can be checked by the municipality for the requirements of the Building Decree 2012. If it does not meet the requirements, the building may be requested to be adapted. If it is not in order, the environmental permit can be revoked. In general, the following furnishing requirements apply:
Fire safety
Childcare for children younger than four years with a usable area of more than 200 m2 or with more than six children's beds on the first floor or higher, must have a fire alarm system. In the latter case, it must also automatically transfer to the fire brigade. In addition, smoke detectors, extinguishers and self-closing fire doors must be present.
Childcare facilities smaller than 200 m2 or with less than six cots must have smoke detectors, extinguishers, and self-closing fire doors.
A sleeping space must be a separate space that is protected against fire for some time, a so-called protected fire sub-compartment.
Furniture, carpeting, curtains, decorations and play equipment must be fireproof. Crafts that are hung on walls, for example, are not included in this. As long as these are not huge numbers, this is seen as a 'minor contribution to fire risk'.
Ventilation
There must be a ventilation facility
There must be a 'flush' facility. This allows the air in a room to be refreshed within a short time, for example to allow a mopped floor to dry faster and to remove the smell of a dirty diaper. This is especially important in the sleeping areas.
Sound
Soundproofing should reduce ambient noise, such as noise from traffic, aircrafts, or factories.
Installations, for example for heat generation and ventilation, must be quiet. This means that they may have a noise level of no more than 35 dB. This only applies to new construction.
Other requirements
To prevent children from falling, a fence or parapet must be installed if there is a difference in height of more than 1 meter between floors. These must have openings of maximum 10 cm in the lower 70 cm. Above that, the opening should be a maximum of 20 cm. For children under the age of four, the opening over the full height may be a maximum of 10 cm. This prevents children from getting their head stuck in between. In addition, the gate may not have a stepping point between the height of 20 and 70 cm. The rules for new construction are stricter than for existing or renovation.
For sufficient daylight, every room in a childcare center must have a window, except for the sleeping area.
A living space within a childcare center must be at least 5 m2 in size.
A new childcare facility must have at least 2 toilets.
Childcare safety and health policy
Every childcare organization should have an up-to-date health and safety policy. This protects children against major risks and teaches children to deal with small risks. An example is that children should be prevented from getting their fingers in the door or touching electricity. An organization itself determines, in consultation with pedagogical staff and the parents' committee, which risks must be included in this policy. Think of fingers caught in the door, burning yourself on the heater, open windows, sharp corners, and mirrors. The parents' committee has the right to advise on this and the GGD is the supervisor.
At least one adult with a pediatric first aid certificate must be present at each location during opening hours. This does not have to be a pedagogical employee and the certificate may have been obtained during an emergency response course. When daycare and after-school care take place in one location, at least two adults with a certificate must be present. In addition, a backup arrangement must apply if only one pedagogical employee is present during opening hours. This means that in the event of an emergency an adult, the backup guard, can be present in the childcare within 15 minutes.
To be able to implement the safety and health policy, the pedagogical staff must be aware of the safety and health policy and be able to implement it. In addition, the policy must always be kept up to date. For example, after a renovation it must be updated.
A 'safety and health risk assessment' may be used to identify the risks included in the policy if it complies with the Innovation and Quality Childcare Act (IKK) that came into effect in 2018. In addition, every childcare entrepreneur must have a risk inventory and risk assessment (RI&E), focused on the working conditions for employees.
Safe and healthy environment in childcare
In addition to the Buildings Decree 2012 and the mandatory health and safety policy, childcare must also comply with other statutory provisions relating to a safe and healthy environment to ensure good quality childcare. A childcare facility must have 3.5 m2 of indoor play space per child present. The space that is included in the calculation must meet the legal requirements for indoor play space. In addition, the layout must be geared to the age of the children staying there and the number of children. The indoor and outdoor areas and play materials must also be clean and safe for children.
To guarantee their safety, there is a maximum number of children for which a pedagogical employee can be responsible: the Professional-child ratio (BKR). For example, one pedagogical staff member may be responsible for 3 babies, 8 children aged 2 to 4 or 12 children aged 7 and older. A maximum of 3 hours per day may be deviated from, for example during an activity in groups or during breaks for employees. This must be recorded in the pedagogical policy plan and parents must be informed about this. In addition, it is important that at least one fixed, familiar face works in a group.
In a safe and healthy childcare there is sufficient healthy food and sufficient exercise. Finally, the organization draws up rules and agreements about hygiene and the prevention of irresponsible risks.
Questions?
We hope that these tips will make schools and kindergartens safer for your kids!
Arte Viva offers child safety solutions for kindergartens and schools, like door finger guards, corner protection, radiator cover, and window protection.  Explore our range and feel free to contact us contact us for more information or request a quote.
We are happy to help you choose the right solution!
Resources
https://business.gov.nl/regulation/building-regulations/
https://ondernemersplein.kvk.nl/inrichtingseisen-voor-een-kinderdagverblijf/
https://www.rijksoverheid.nl/onderwerpen/kinderopvang/kwaliteitseisen-kinderopvang-en-peuterspeelzalen
https://www.rijksoverheid.nl/onderwerpen/kinderopvang/veiligheid-kinderopvang-verbeteren