5 May 2022
How to: Prevent injuries with corner guards
Corners are an extreme danger zone for children to hurt themselves terribly. When children are playing around, they are often running and not thinking about the next moves they are making. Falling and bumping their head against corners can lead to painful bumps but in the worst case to an open wound. To reduce the risk of severe injuries, we would like to inform you on how important the corner guards are to create a safe environment for children to play, develop and grow up in.  
Why are corner guards so important?
Corner protections protect children from dangerous corners and edges. They prevent severe injuries from falling and bumping their heads at schools, kindergartens, and playgrounds. A collision with a sharp angle or edge can have profound consequences for children. Arte Viva's corner guards are made from robust material to absorb the impact of the heaviest crashes to reduce and minimize injuries for children in accidents.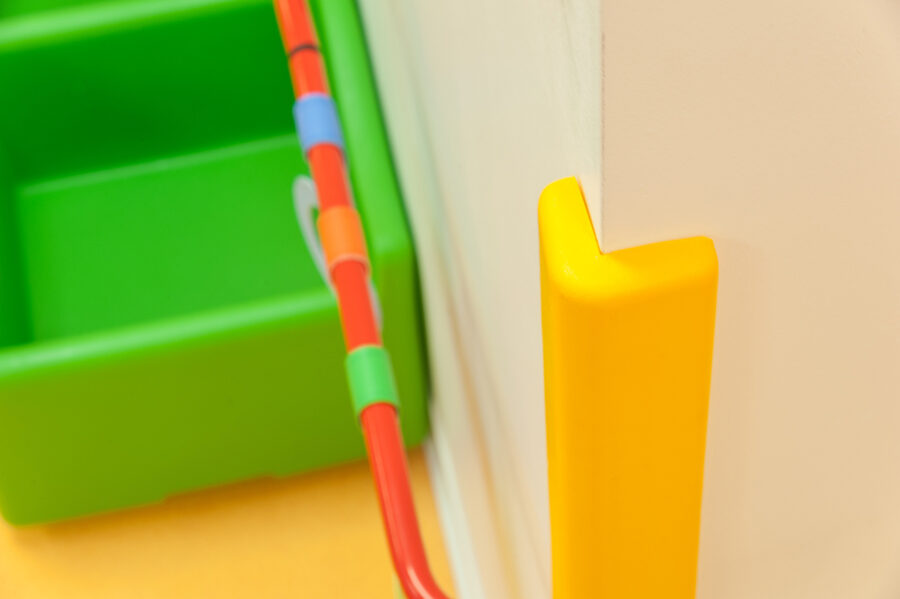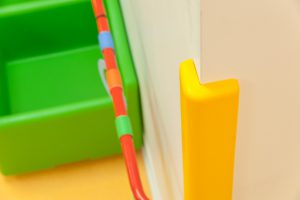 How are corner guards being installed?
The Arte Viva corner guards can be installed very easily by using MS-polymer. Apply the glue on the inside of the protection and press it against the corner. Hold it for a few minutes until the glue is dried. Now, the protections are installed perfectly and create a safe environment for children.  
Variety of protecting corners
Corner guards are essential in each environment where children play and spend time. Therefore, it is aesthetic when the protection looks nice and fits the environment. Arte Viva offers a wide range of corner guards in many colours. From bright colours such as red, blue, or green, up to more settled colours like crème or grey – Arte Viva has it all to offer.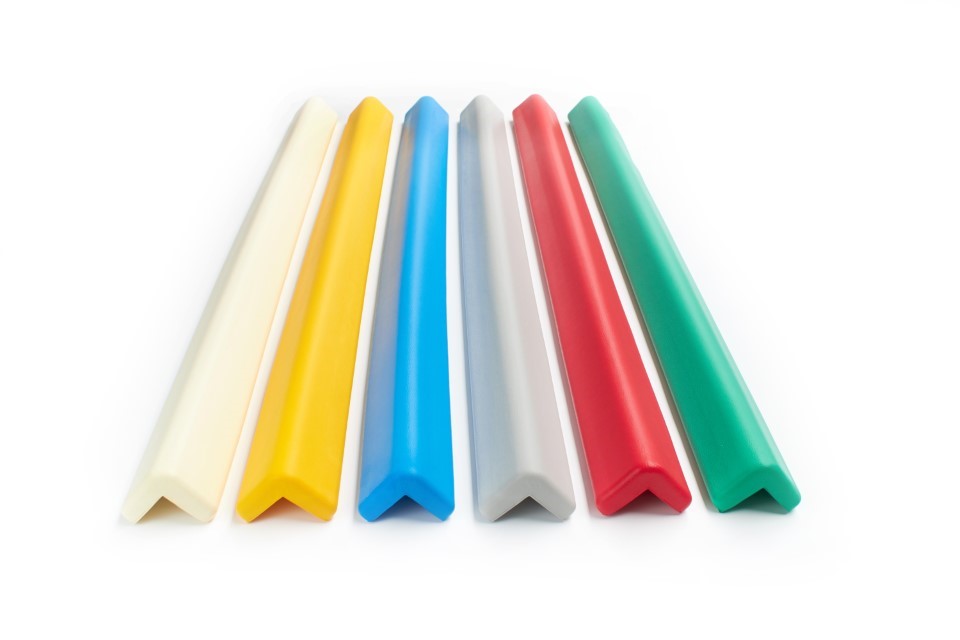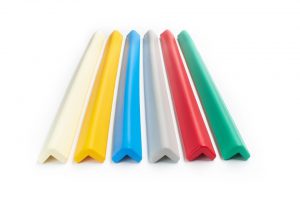 Benefits of Arte Viva's corner guards:
Indoor and outdoor use (weatherproof)

 

Flame retardant and bite resistant

 

UL 94 HBF certified

 

Withstands temperatures from -20° to +40°C/-4° to 104°F

 

EN 71 certified (safety requirements for toys)

 
Interested?
Feel free to contact us via phone (+31 343 57 69 54) or email (info@arteviva.nl) to ask questions and gather more information about the corner guards.