13 August 2021
5 road safety tips for children
How to increase road and traffic safety for your kids?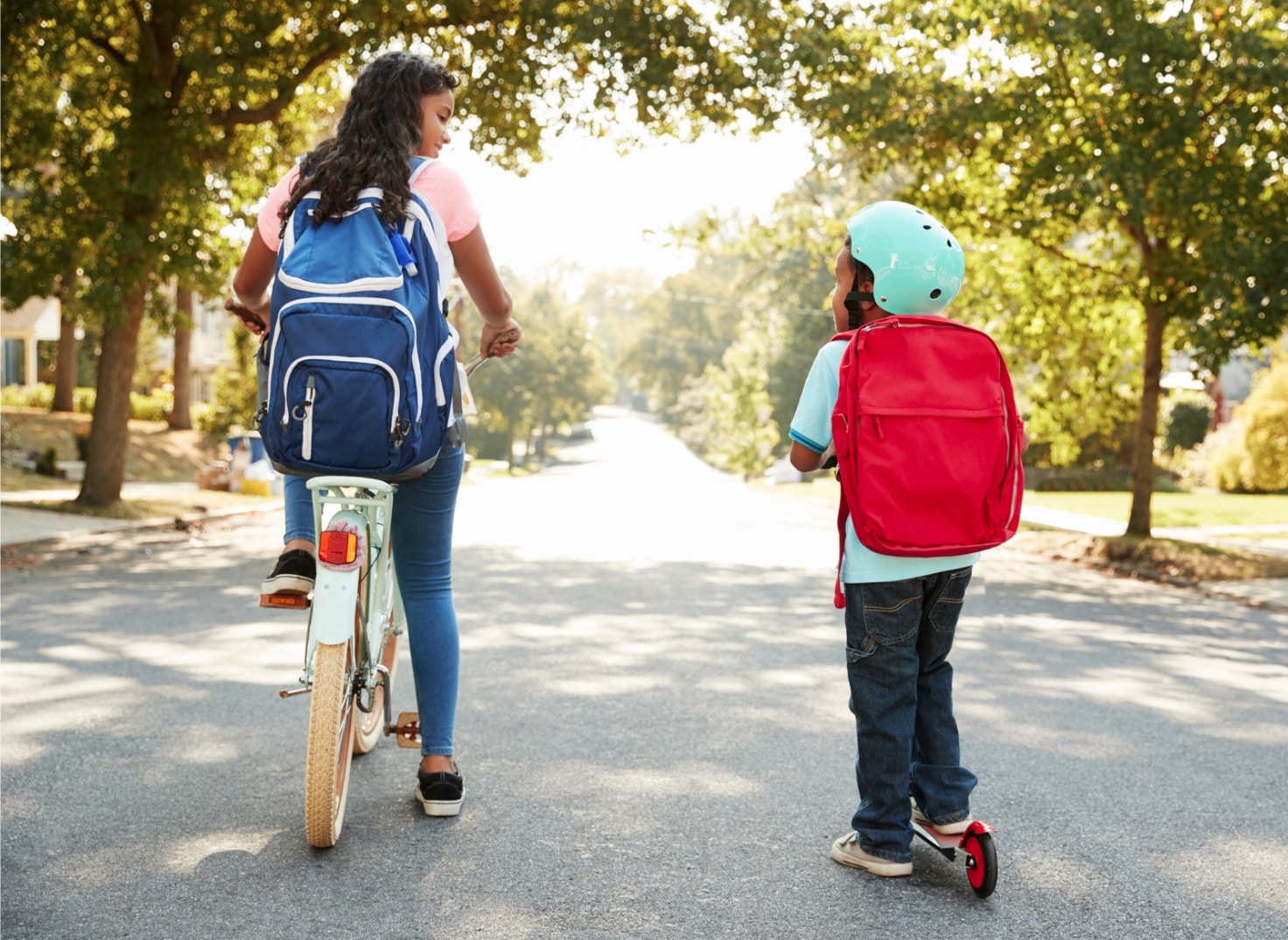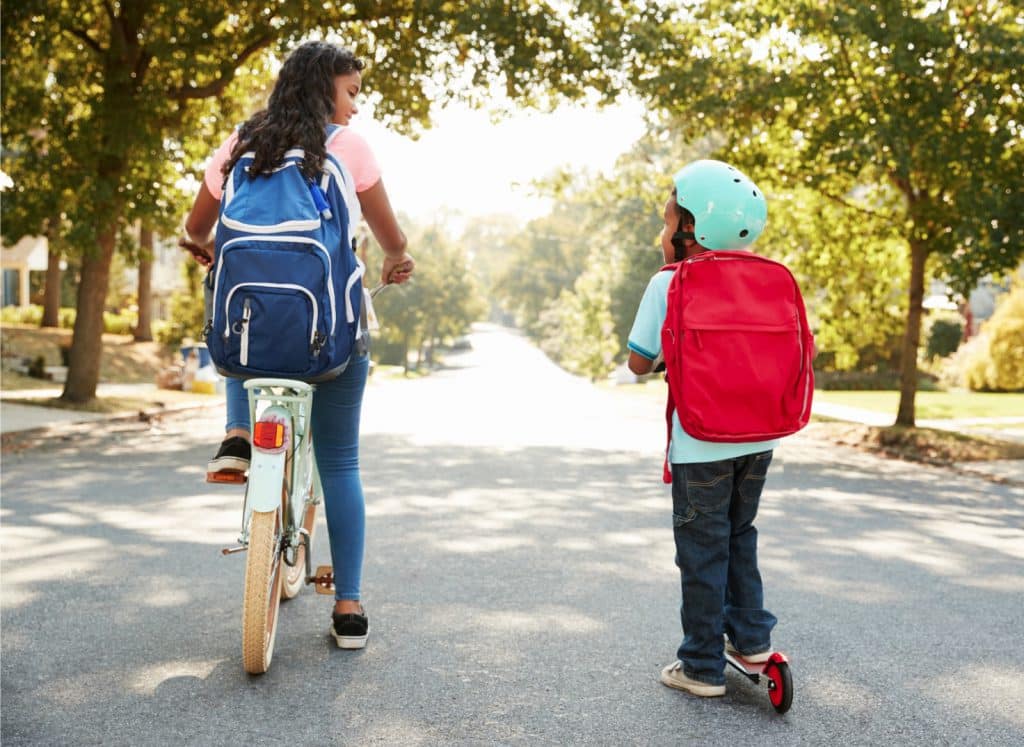 Schools are starting again! After more than a year, children can finally go back to school after the Covid restrictions have been partly lifted. This implies that more children will be on the road again while traveling to school or kindergarten, so road users should keep a few things in mind to keep everyone safe.
Even though the number of child fatalities in road accidents decreased by 48% from 2007 to 2016 in the European Union (European Commission), road traffic still holds many dangers for kids. Younger children, for example, might interpret the sounds and sights of moving cars differently and estimate different speeds and directions of moving vehicles. When being around children it is very clearly visible that they are impulsive and have a short attention span. All those factors make them vulnerable in traffic situations.
We have collected some road safety tips for children, so you can create a safer way to school for your children.
1. Parents and teachers as role models
The most important thing is that parents and (kindergarten) teachers act as role models for the kids. Behave like you want your child to behave safely in the traffic.  
Always wear your seat belt. 
Check the road before crossing 
Don´t pass red traffic lights 
Another tip is to go, when possible, everywhere by bike (if there are safe paths for cycling). This is not only better for the environment and healthier for children, but fewer cars also mean there is a fewer chance of car accidents.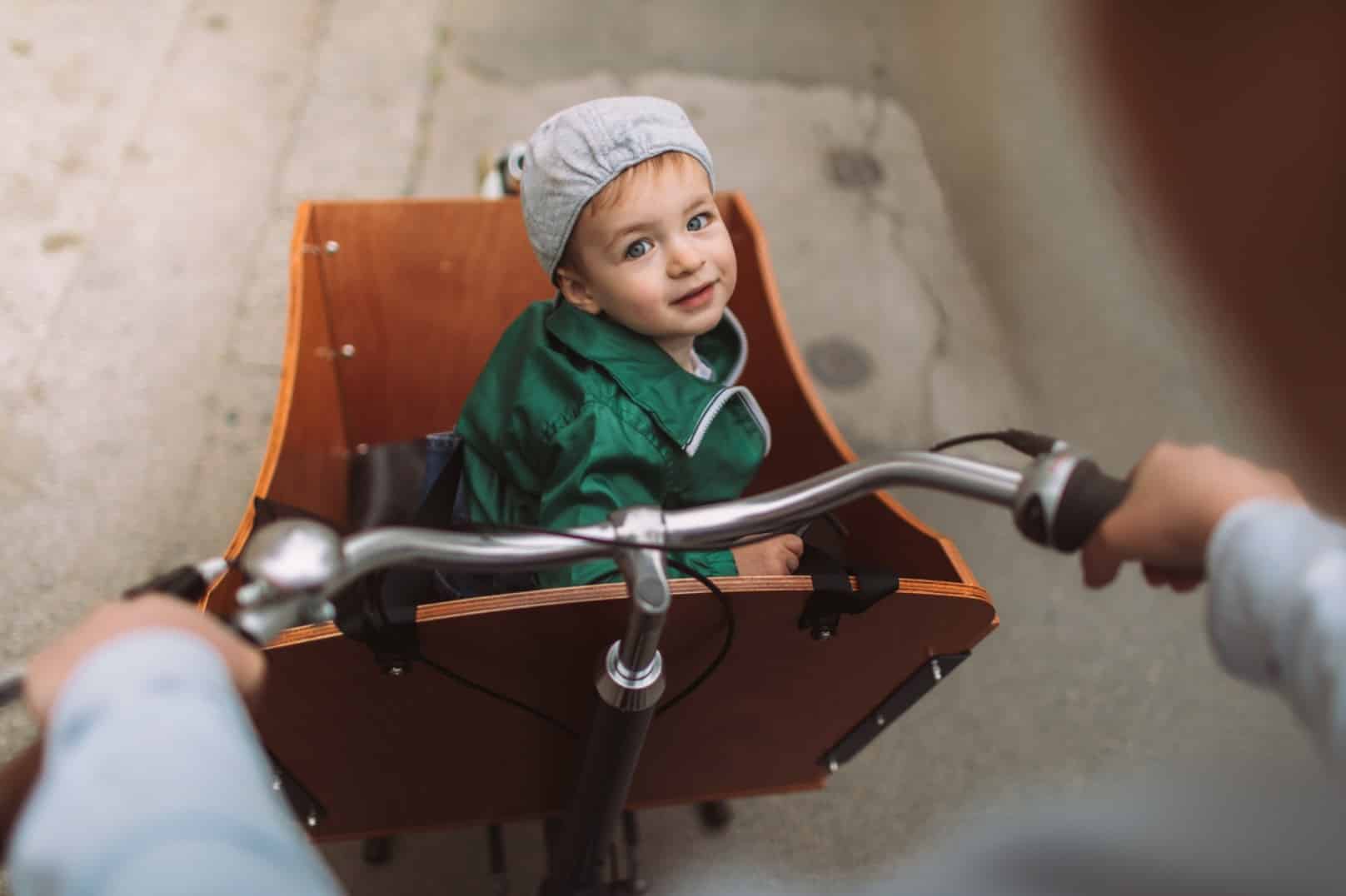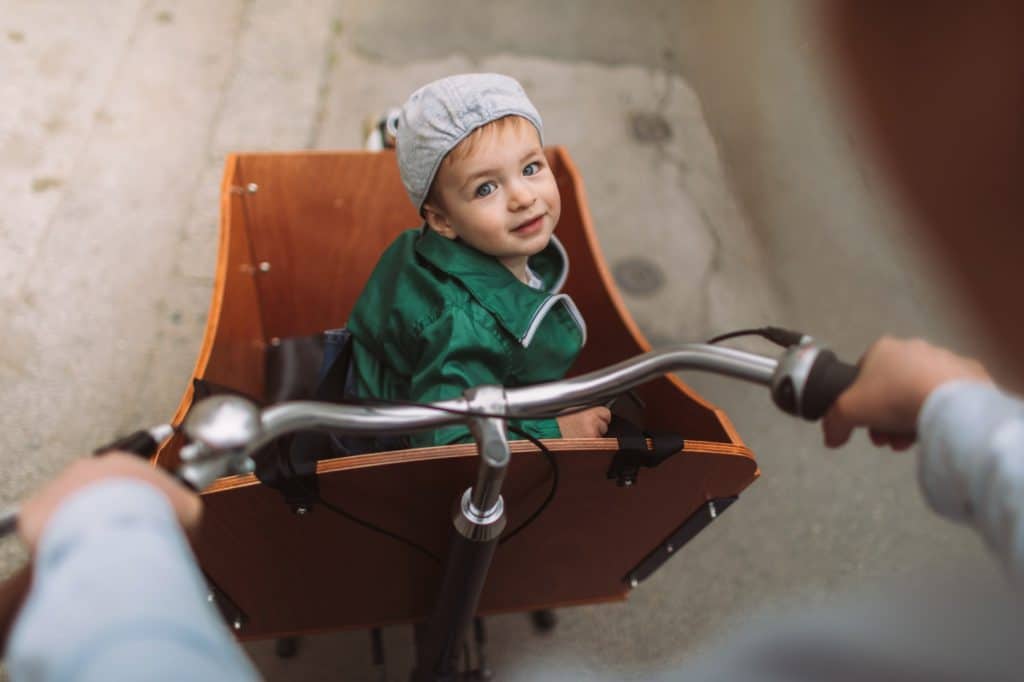 2. Education is key
Make your children aware of possible dangers in traffic! Education about traffic rules is essential to create a safer environment for children. Teach your children important signs that are relevant for them, the meaning of traffic lights and pedestrian crosswalks. Also, about the importance of walking on the pedestrian walk and rules when crossing the street. Those things might be obvious to you, but it is a new and exciting environment for children. The more they know, the better they can judge situations in traffic and the most important thing, know if a situation is dangerous. 
Tips for education about traffic rules and dangerous situations
Read books about traffic safety with your kids, for example "Look Left, Look Right, Look Left Again"
Use traffic signs for coloring sheets and explain the children the meaning of the signs (Click here for a traffic signs coloring sheet)

But be careful! Do not overwhelm them. Only teach them signs that are relevant for them

While being in traffic, make sure to explain relevant things to children and show them how to behave in different situations
Explain possible dangerous situations and give guidelines on how to act
A fun way to learn behavior during traffic situations is the "Stay Safe! Road Safety" book, which shows possible situations and explains how to act in them.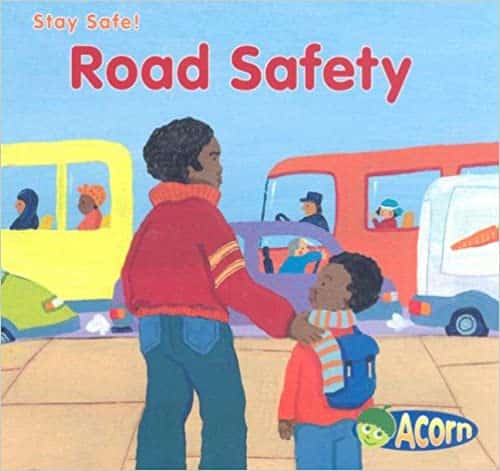 3. Car Safety for Kids
While driving with children it is not only important to always fasten the seat belts but to also have the right safety seat in place. Here is an overview of recommended safety seats based on age to create a safer environment for children in cars:  
Infants and toddlers (0 – 3 years) 
This age group should only be seated in a rear-facing only or convertible seat. The exact weight and height may differ from manufacturers. For the rear-facing-only seats, the age limit is often 2 years.  
Toddlers and preschoolers (3 – 5 years)  
Forward-facing convertible seats or forward-facing seats with harnesses are recommended for this age group. There are many seats that are for children up to 65 pounds and therefore can be used for many years.  
School-aged children (5 – 12 years)  
When children start going to school, they might have already outgrown the forward-facing convertible seats. Always make sure that your child complies with the weight and height of the car seat given by the manufacturer. Boosters are the next safety seat level. Those seats are specially made to make sure that seat belts fit the children properly. The belt-positioning is optimized since the children sit higher than in the normal car seat. As soon as the children have reached a height and weight that allows the optimal use of the seat belt, the use of a safety car seat for children might not be needed anymore. Always check with the manufacturer of the safety car seats and the safety regulations for the car you are driving. Regulations may also differ between countries.  
4. Pedestrian safety for kids  
The small statue of children can make it hard for drivers to always spot them. Therefore, the right clothing is essential to prevent accidents. There are many ways to make yourself and your children more visible in traffic. High reflective waistcoats (for example from Brightkidz) or bags are an effective way to do so. For children, reflective snap bands and bands in different colors are also a fun way to be seen better in traffic 
If you walk with children make sure they never walk on the side of the street but always on the other side of the pedestrian walk. Depending on the age, it is also recommended to take children by the hand.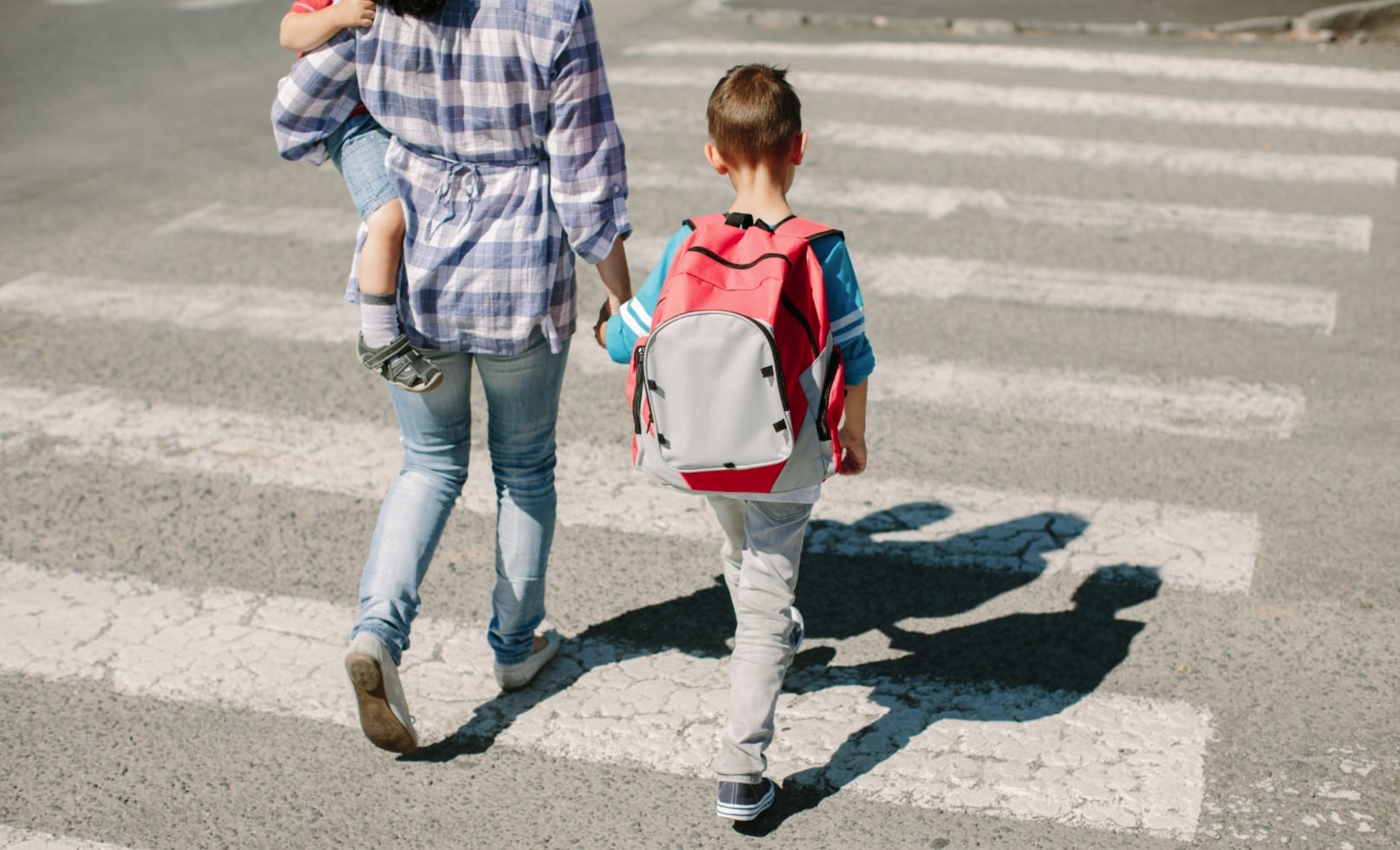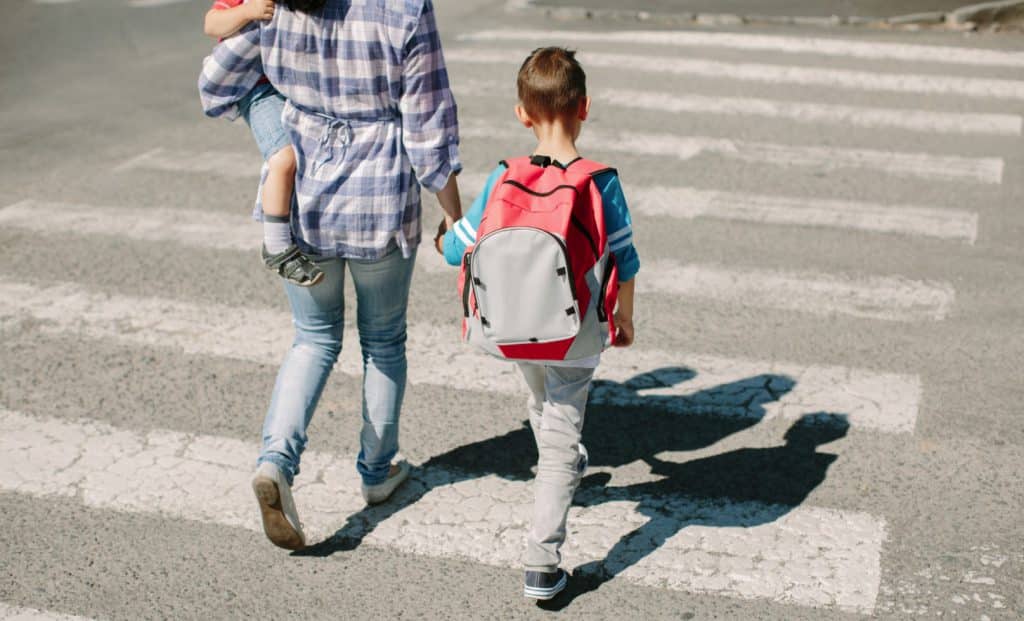 5. Bike Safety for Kids
Make sure to teach your children how to bike in a safe environment, for example in the back yard or in an empty parking lot. Only have them join the traffic once they are fully comfortable on the bike and able to cycle safely. Teach them important signs and rules needed for safe participation in the traffic. 
Always have them wear a helmet! Bike helmets can reduce the risk of head injury by at least 45% (Children's Hospital Los Angeles, 2021). To be seen better by other participants in road traffic, make sure you and your child are visible. Check if the lights (front and back) are working and use reflection elements on the bike, for example for the bicycle spokes, the helmet, or cloths.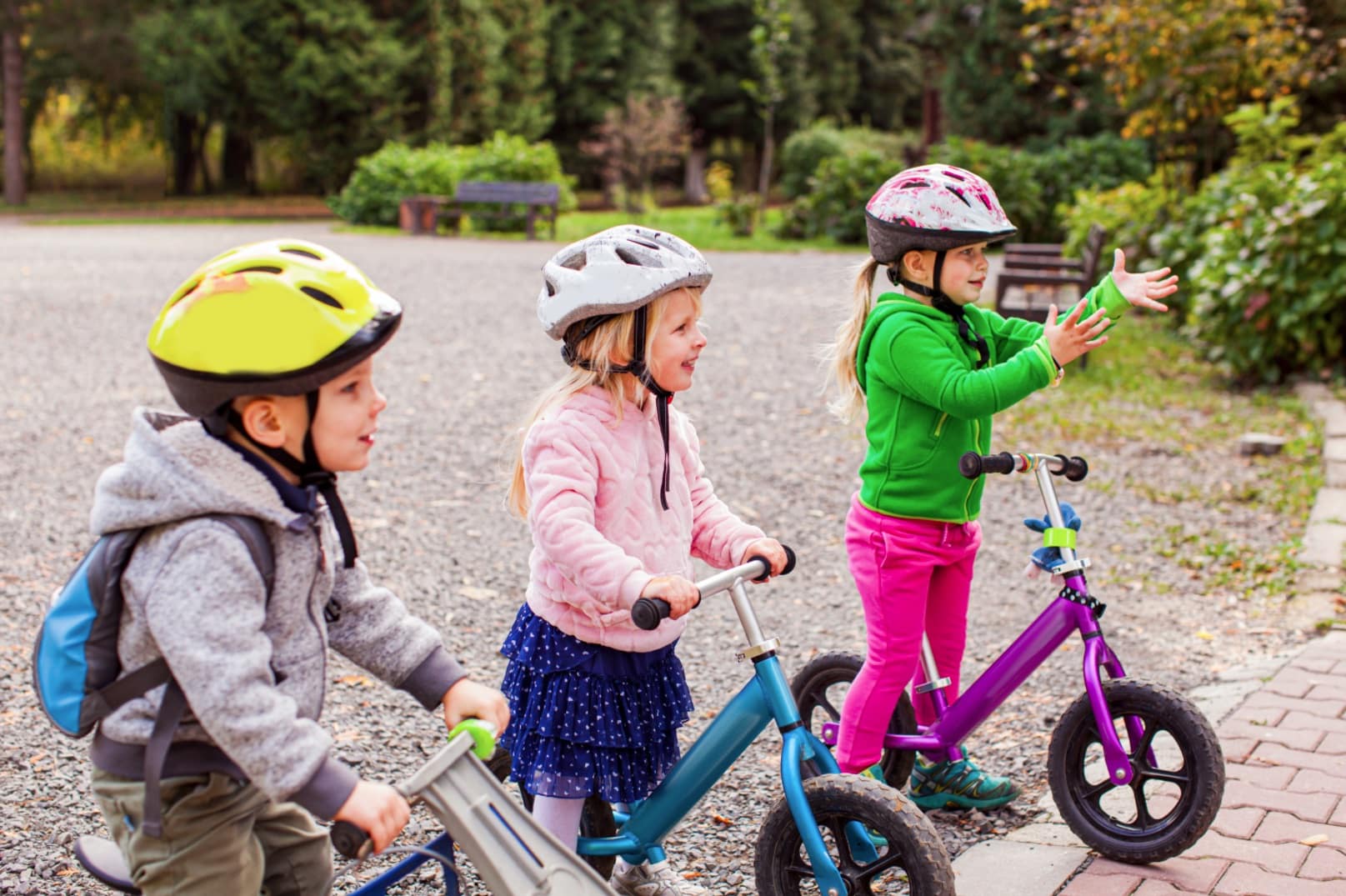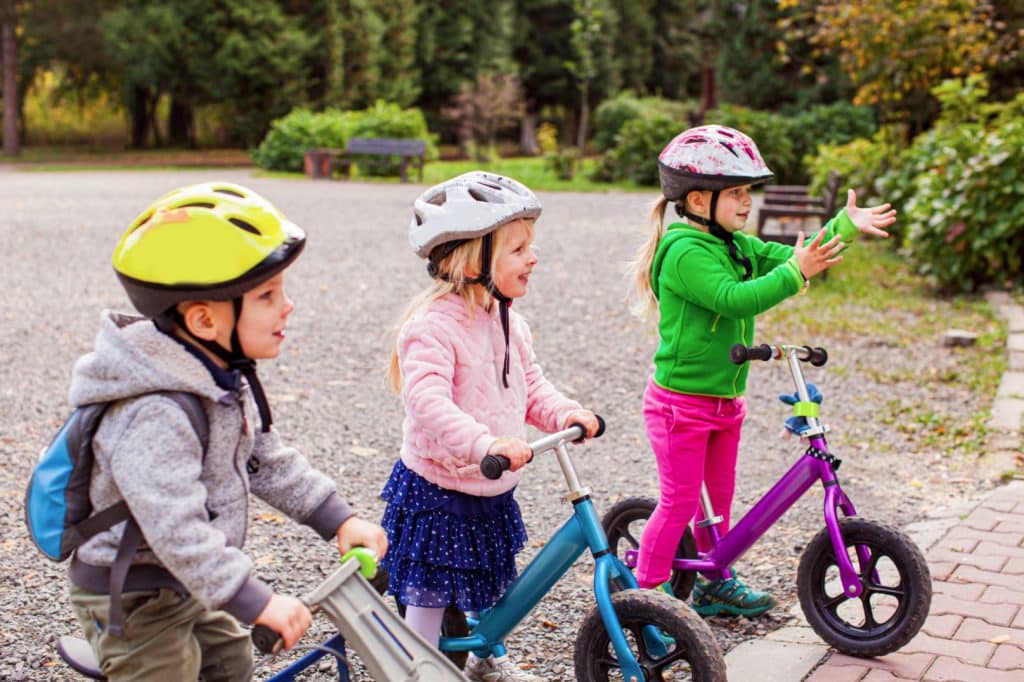 We hope that these tips will make road traffic safer for your kids! Help them with education about traffic signs, bike safety, car safety, pedestrian safety, and reflective clothing. Join Arte Viva's mission to create a safer world for children.
Arte Viva's child safety solutions
We offer solutions for kindergartens and school, like door finger guards, corner protection, window protection. See our whole product range here.
Questions?
We are happy to help you choose the right solution. Contact us for more information or request a quote without obligation.
Sources:
https://ec.europa.eu/transport/road_safety/sites/default/files/pdf/statistics/dacota/bfs2018_children.pdf
https://www.who.int/news-room/q-a-detail/road-traffic-injuries-children
https://www.chla.org/blog/health-and-safety-tips/bike-helmets-finding-the-right-fit
https://www.healthychildren.org/English/safety-prevention/on-the-go/Pages/Car-Safety-Seats-Information-for-Families.aspx